Harness the transformative power of Montessori.
Shape future leaders in your classroom.

Your hub for Montessori materials and wisdom.
Dive deeper into Montessori.

Uncover the remarkable story of Maria Montessori: a physician, educator, and innovator. Her revolutionary approach to education has shaped the lives of countless students worldwide. Delve into her life's work and understand the origins of the transformative Montessori Method.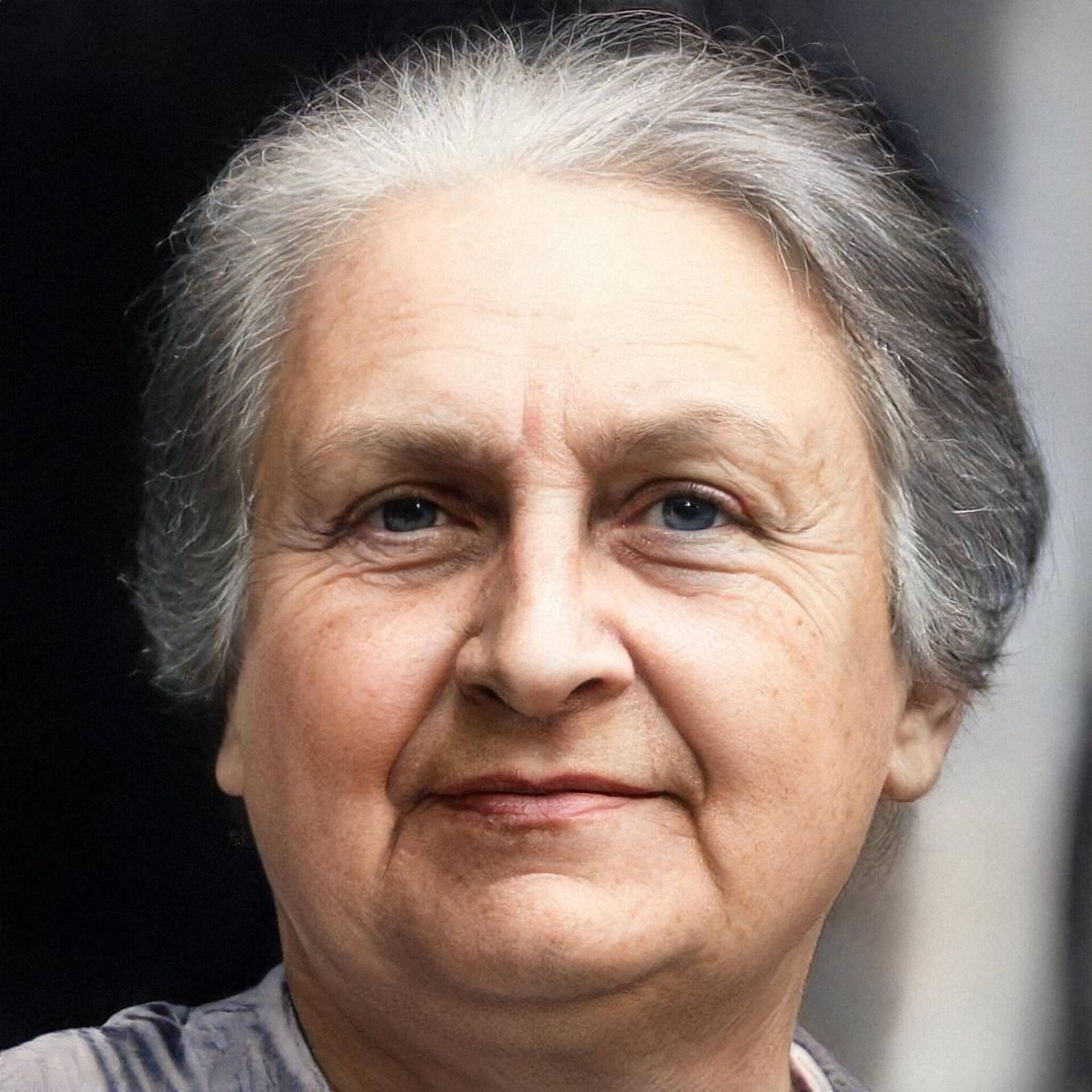 Every Day 24/7 online
or schedule an appointment
15/21 M.2 Wiset Road,
Rawai, Mueang, Phuket,
83130 Thailand
Upcoming Events in Thailand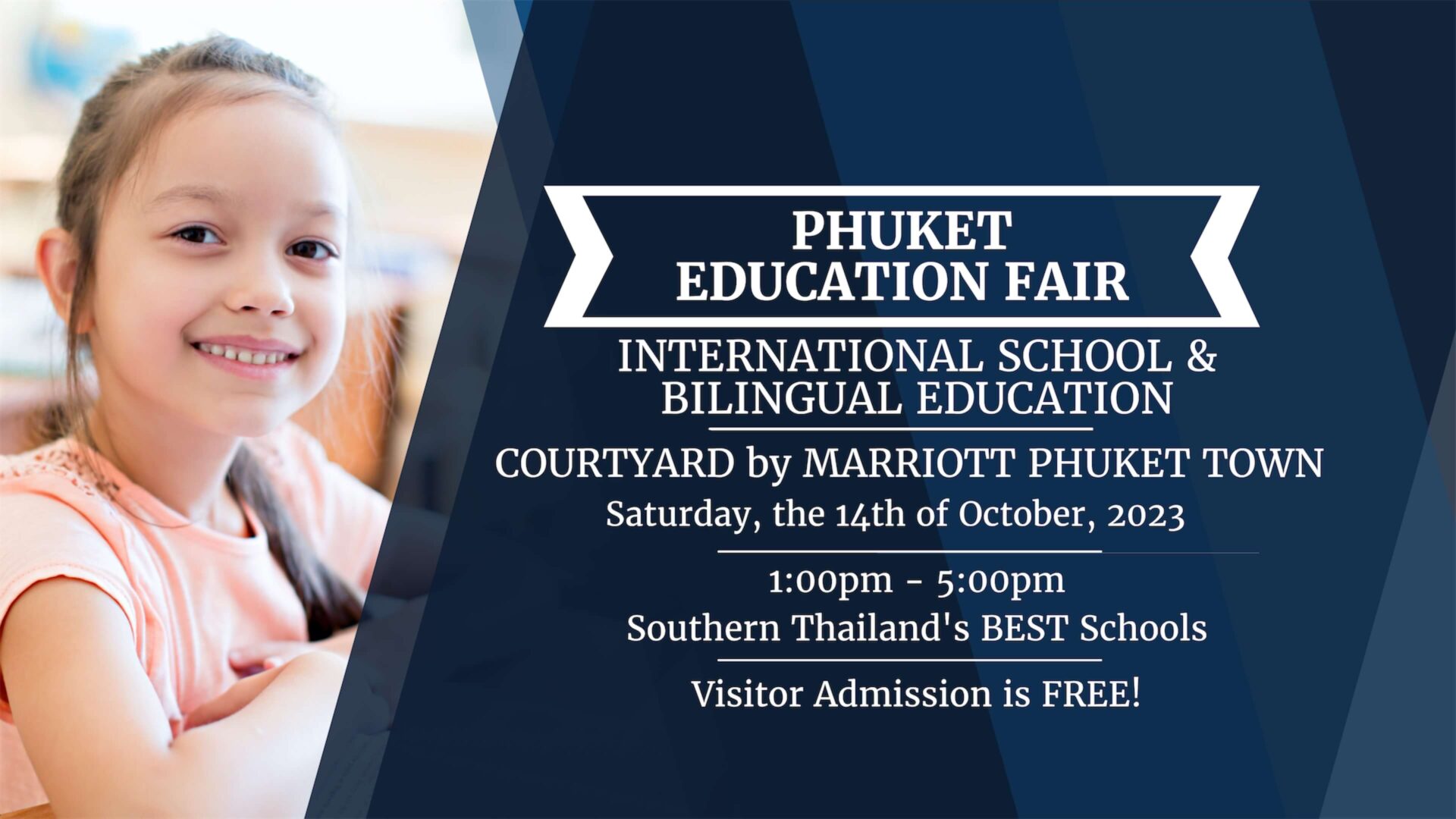 🌟 Ignite Your Child's Future
Unlock the Doors to World-Class Education Right Here in Phuket!
📆 Date: Saturday, October 14, 2023
🕐 Time: 1:00pm – 5:00pm
📍 Location: Courtyard by Marriott, Phuket Town
🎟️ Admission: FREE!
---
Why Should You Attend?
🎓 Explore the best fully licensed International and Bilingual schools in Phuket.
🤝 Network with educators and experts who are shaping the future of education.
🎨 Experience Montessori activities that can transform your child's learning journey.
💡 Gain insights into alternative schooling options for both Thai and international students.
Discover Licensed Montessori Institutions in Phuket!
 🔹 Montessori Thailand @ Upschool Phuket
Booth 4
Learn about Montessori Education in Phuket and Thailand. Discover Upschool Learning Activities for Schools and Homeschoolers.
🔹 Balanced Naturally with S.O.U.L.
Booth 7
Learn about advanced Montessori Education for students aged 3-15 from this excellent fully licensed Learning Center.
🔹 Rainbow Montessori Kindergarten
Booth 14
Check out the newest fully licensed international Montessori School in Phuket, boasting over 25 5-star reviews on Facebook and Google! It is the only fully licensed Phuket Kindergarten for children aged 1-3 years and features also a fully licensed authentic international Montessori Kindergarten for children aged 3-6 years.
🔹 Montessori House Phuket – MHP
Booth 25
Discover Phuket's oldest fully licensed Montessori School, offering international programs for ages 3-12.
🔹 Green House Kindergarten
Booth TBD
Meet the team from the Phuket Model "Montessori" School, a fully licensed Thai Kindergarten near Blue Tree Phuket, recognized by the Phuket Educational Administration.
Montessori Activities!
Don't just hear about Montessori; experience it! Join one of our Montessori Activities designed to showcase the power and flexibility of this educational approach.
Many other International and Bilingual Schools will be having Booths too.
Check it out!
---
👉 Click here to Register Now! Admission is free, but by registering you agree to our visitor terms and conditions.
---
Links to licensed Montessori Schools & Learning Centers on Facebook:
---
Mark your calendar and prepare for an enlightening experience that could shape your child's educational future! See you there! 🌈📚✨
Upcoming Events in Worldwide
Montessori Grassroots Conference 2023
Join our
AMI Australia Annual Montessori Conference 2023 in
Melbourne, Australia, September 23rd & 24th.
A community initiative dedicated to Montessori educators and leaders. This year's theme,
'From Little Things, Big Things Grow',
is inspired by the iconic song that symbolizes the pursuit of justice, equality, and peace. See how 'little things' in our classrooms can spark significant change.
Connect, learn, and grow with us!
Montessori Europe Annual Congress
Mark your calendars for the
Montessori Europe Annual Congress 2023 in
Gdansk, Poland, from 29th September to 1st October.
Our theme,
'Promoting Solidarity and Social Justice in Montessori Education',
explores inclusion, identity, and children's rights. Join us in Gdansk, a city steeped in the history of solidarity, hosted by the University of Gdansk.
See you there!
Montessori Asia Conference 2023
Join us at the
Montessori Asia Conference 2023 in
Taichung, Taiwan, from October 6th-8th!
This year's theme,
'Montessori education for a changing world',
promises to inspire and challenge your understanding of Montessori education. Connect with Montessori educators, students, and enthusiasts from across Asia and beyond. Immerse yourself in enlightening discussions and celebrate the power of the Montessori Method.
Secure your spot today!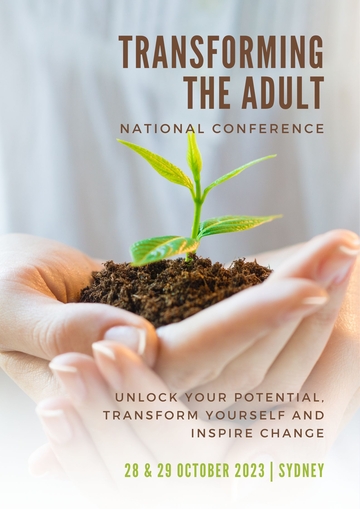 Transform the Adult 2023
Come and join the
Montessori Australia Annual Conference 2023 in
Sydney, Australia, from 28th & 29th October.
The theme, 'Unlock Your Potential, Transform Yourself And Inspire Change', and experience our conference's unique feature: a concurrent Public School Symposium for leaders and educators within public and faith-based Montessori programs. As a delegate, you can customize your journey by choosing the Public School Symposium stream workshops. Merge knowledge, share experiences, and enrich your Montessori practice.
See you there!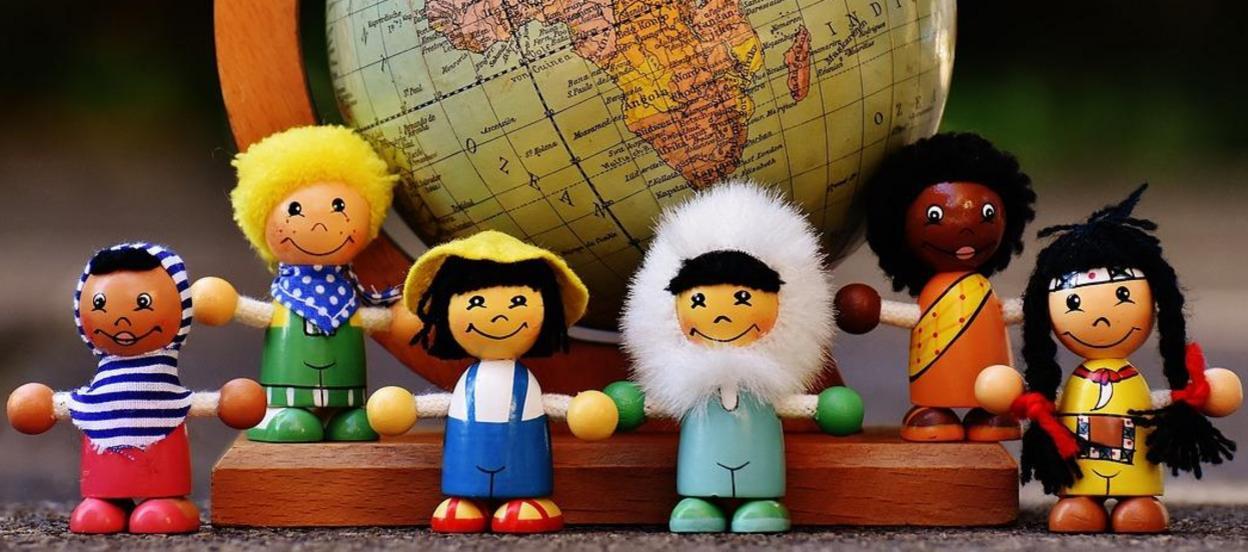 More Events are listed in the IMC Calendar
Unite with the International Montessori Community. List your school or organization's events in our global calendar at https://montessori-international.com.
Join us in making Montessori education accessible to all children worldwide, a step towards Maria Montessori's dream of peace through education.
Support our cause at https://ko-fi.com/montessori/.
Together, we can make a difference!
Introducing the Montessori X Project,
our collaborative initiative to make Montessori education universally accessible.
Through our web applications, we connect individuals, institutions, and organizations worldwide, fostering understanding and partnerships.
With your continuous support, we can achieve 'Montessori for All', from 0-100+. Help us turn Maria Montessori's dream of peace through education into a reality!
Establishing lasting peace is the work of education;
all politics can do is keep us out of war.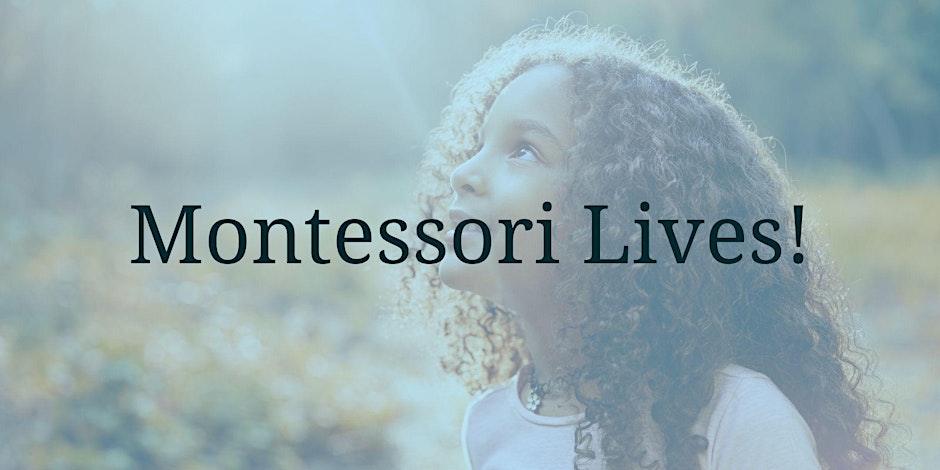 Montessori Australia – Montessori Lives!
Join Montessori Lives every 1st and 3rd Monday!
Recommended by Montessori Thailand!
Engage in live conversations with esteemed Montessorians from Australia and beyond.
These FREE sessions are held on
the first and third Monday of each month
from 3:00pm – 4:00pm
(GMT+7 Thailand Time)
Open to all educators, assistants, school and centre leaders, regardless of level or training.
Everyone is welcome!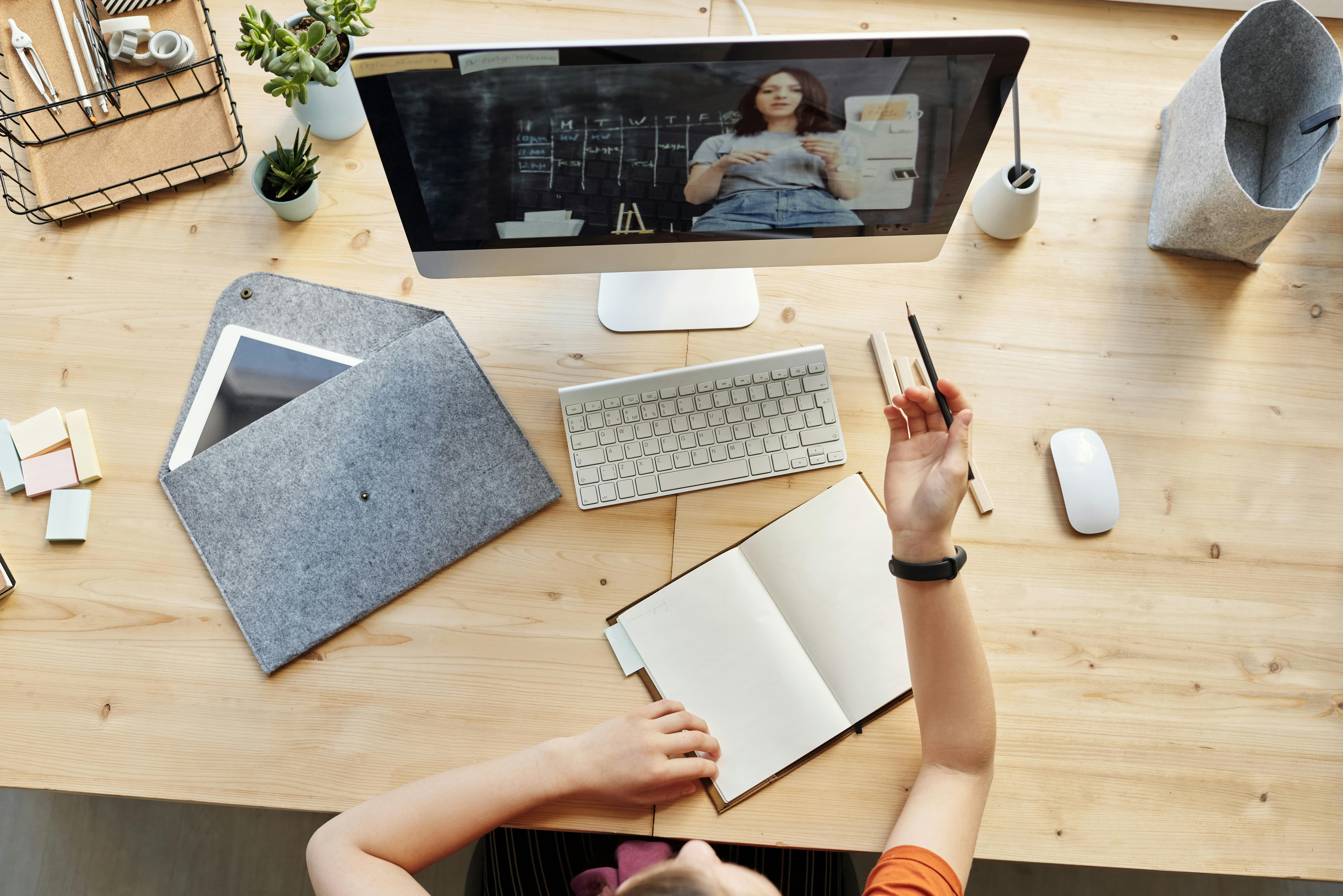 Meet Online Mentors – Activities
organized by the Montessori Association Thailand (MAT)
Recommended by Montessori Thailand!
Activities and Program 2023 – Meet Online Mentors:
Enhance your Montessori journey with an MAT member-exclusive online mentoring sessions. Join us for insightful lectures and discussions on 
July 15, September 16, and November 18,
10:00-12:00 noon (GMT+7, Bangkok time).
We invite MAT members to free webinars led by experienced AMI teachers. Dive into various Montessori topics for different age groups and roles.
Enhance your Montessori knowledge!
Connect, learn, and grow together!
MAT-Members are welcome!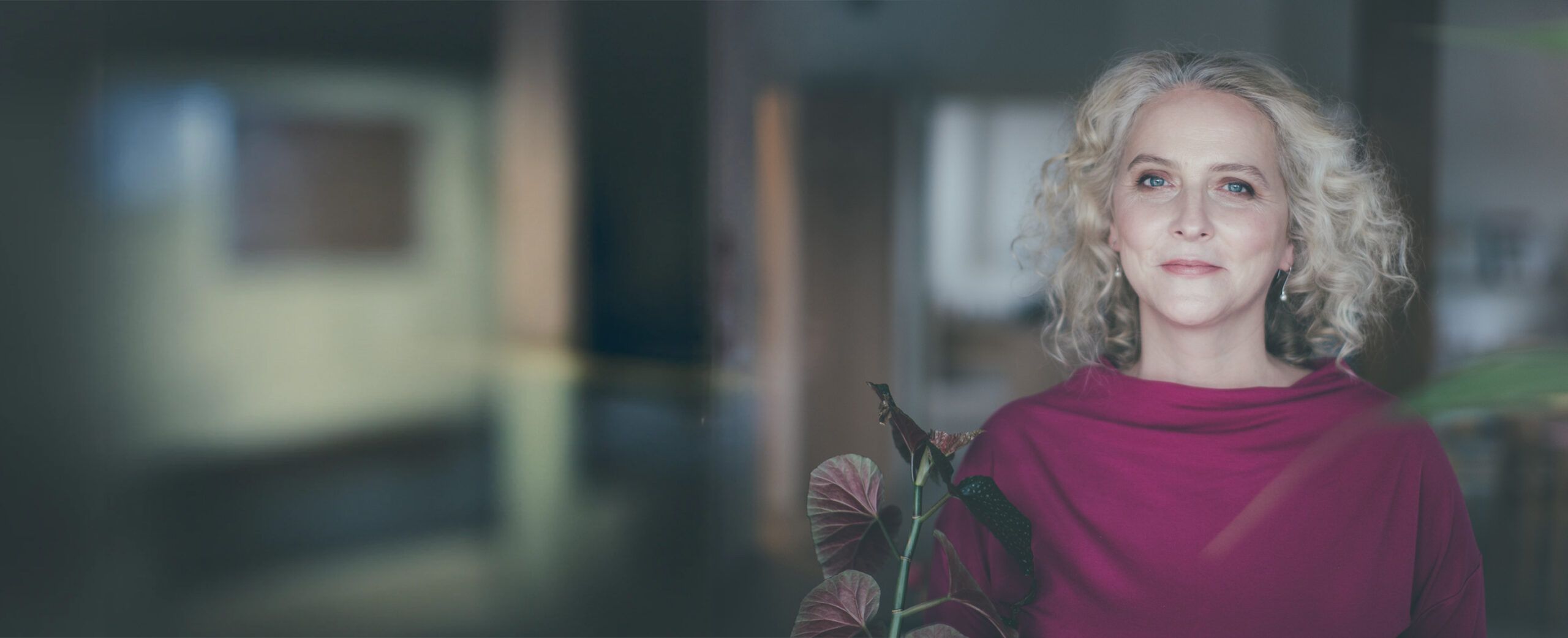 Talk to Mirka
Join Mirka every Monday
Recommended by Montessori Thailand!
Talk to Mirka:
Every Monday 9:00pm – 10:00pm
(GMT+7 Thailand Time – European Summertime)
Get answers to all your Montessori-related questions. Need advice on diplomas, opening a school, sustainability of a Montessori business idea, or Montessori parenting? Mirka is ready to help!
Join Mirka's free weekly online live group chats every Monday at 4:00 PM CEST. Available in English, these sessions are hosted on Zoom and a closed Facebook group, with recordings available for your convenience. Register for free and seize the opportunity to discuss your Montessori project ideas. Even if you can't join live, send your questions in advance and catch up with the recording. Together, we can bring your Montessori dream to life.
Mirka Vlckova is Founder of the AMI affiliated Montessori Institute Prague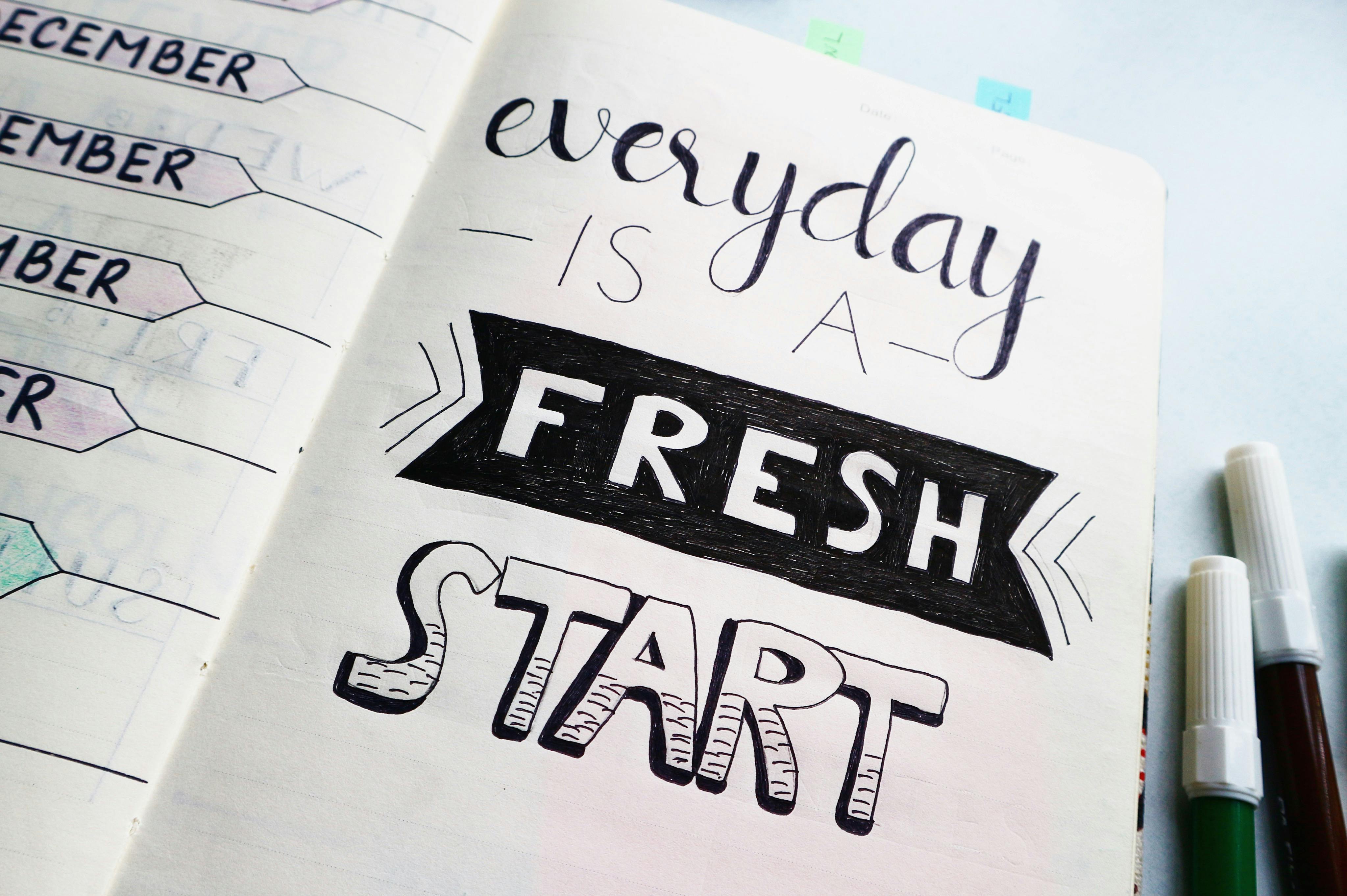 FREE ONLINE EVENTS
Check back more frequently as we will add more free and affordable online events where everyone is welcome!
If you know of some good FREE or at least affordable Events, please let us know!
Everyone is welcome.
Advanced Authentic Montessori Education
Experience the evolution of Montessori with Advanced Authentic Montessori Education. We embrace Maria Montessori's pioneering spirit, integrating innovative resources she could only have dreamed of. Our commitment to her philosophy propels us to explore new, unconventional paths in education. Come, join us on this journey into the future of Montessori education, where tradition meets innovation.
Education for a New World
Holistic Child Centered Approach
Immerse in our Holistic Child-Centered Approach, where each child's unique development and interests guide their learning. Experience how this approach can empower and inspire students to become lifelong learners.
Learning Anything at Anytime from Anywhere
Welcome to the future of education. Explore our philosophy of Learning Anything, Anytime, Anywhere. Discover how Montessori transcends the confines of a traditional classroom, fostering independent and self-motivated learners.
Virtual Enhanced Prepared Learning Environment
Dive into the world of Virtual Enhanced Prepared Learning Environments. Understand how we use technology to enrich Montessori's innovative classroom model, fostering an environment that nurtures curiosity, creativity, and love for learning.
Free and Affordable Teacher and Student Training
Explore our commitment to accessible education with Free and Affordable Teacher and Student Training. See how we are making Montessori available to more teachers and students worldwide, breaking down barriers to quality education.
Lifestyle Medicine and Montessori for Elderly
Combining these two powerful approaches, we offer innovative resources for Montessori Schools to assist elderly individuals, particularly those with Dementia and Alzheimer's. Join us as we bridge generations and create a unified Montessori family!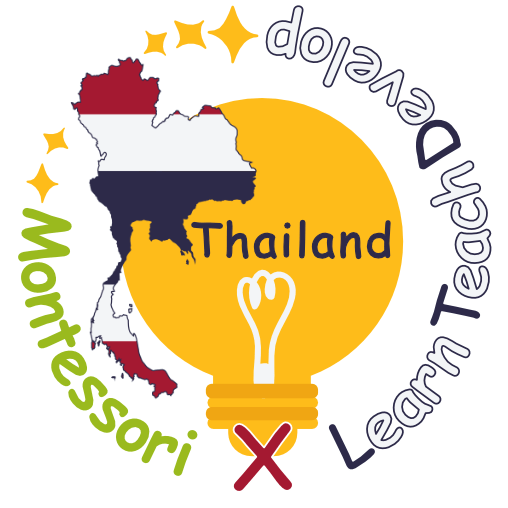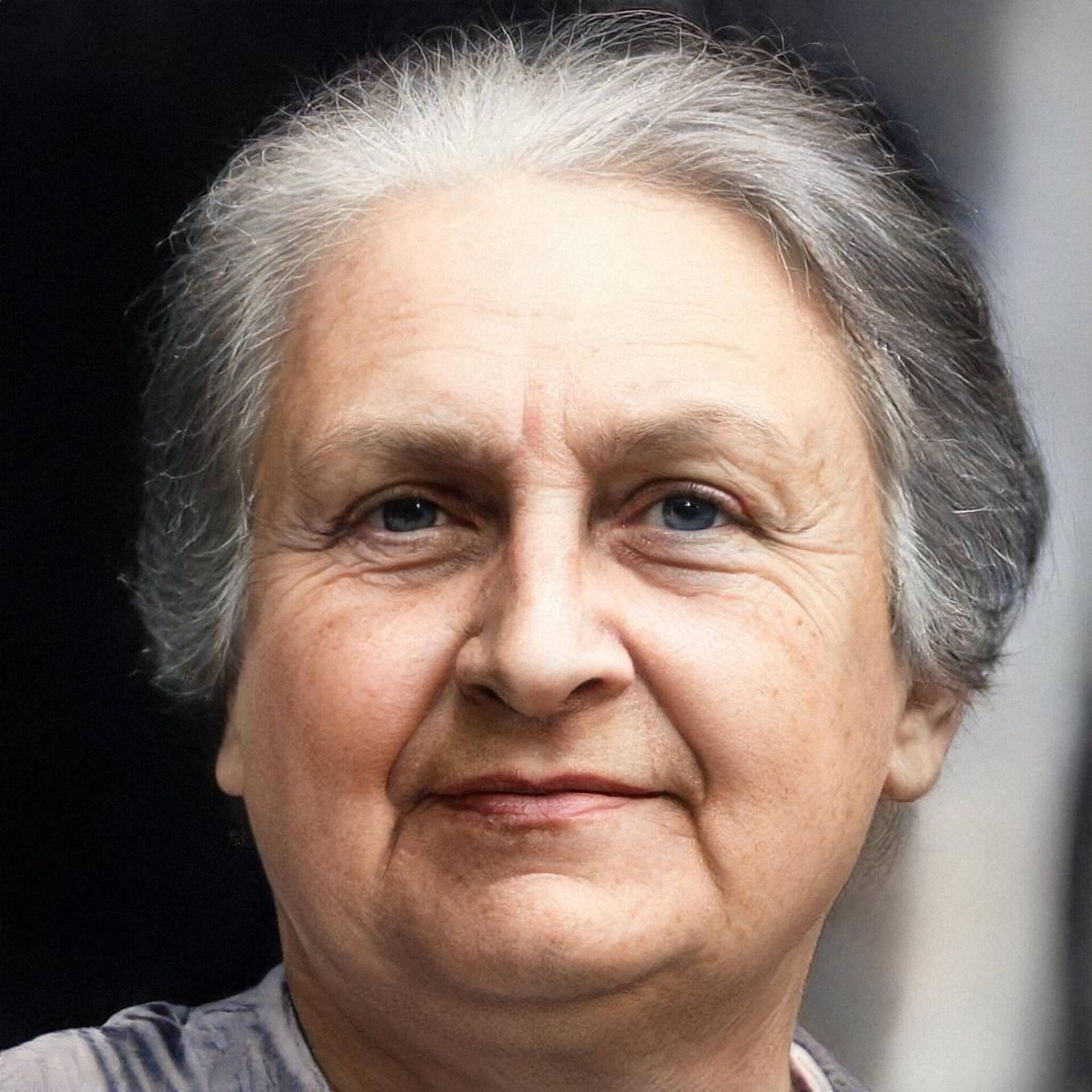 Montessori for All 0 - 100+ - Join us now!
Montessori for All, from infancy to adulthood and beyond. Celebrate lifelong learning and join our global community. Discover how Montessori principles can benefit everyone at any age and stage in life. Come, be part of our journey!
Build and Publish Your Montessori Portfolio
Showcase your skills and experiences with our Montessori Portfolio platform. A place for Montessori teachers to share their journey and institutions to highlight their team. Strengthen your professional network and opportunities in the Montessori community.
Collaborate and Inspire others with your Know How
Join us in building 'Montipedia', a collaborative platform for the largest, multilingual, free Montessori Diploma Course Resource Center. Together, let's create the most comprehensive, affordable Montessori knowledge and training base!
Get a certified as a teacher and as a school
Embark on your journey to become a certified Montessori teacher or school. Our aAME certification includes modern technologies and resources such as Artificial Intelligence, paving the way for Advanced Authentic Montessori Education. Lead the future of learning with us.
Build Schools, Materials, Books, Ideas, ...
Whether it's schools, materials, books, or ideas, your creative initiative matters. Our platform seeks to connect you with like-minded individuals, potential investors, and funding opportunities. Together, let's shape the future of Montessori education!
Montessori Thailand's News and Blog Posts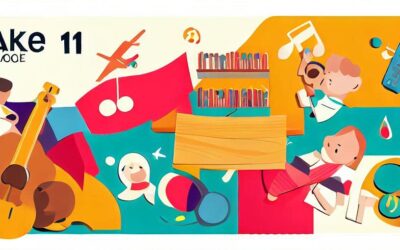 Join the "Montessori for the People" - Song Challenge 2023 "Montessori for the People" invites you to participate in the 2023 Song Contest with your School or as an individual Montessorian. The latest submission date will be September 30th, 2023. This morning I woke...
Student & Parent & Teacher Resources
M-F: 8am – 8pm GMT+7
M-F: 1am – 1pm UTC
15/21 M.2 Wiset Road, Rawai, Mueang, Phuket, 83130 Thailand
+66 (0)76 530 595
+66 (0)97 387 3551
Is Montessori Thailand a School?
Montessori Thailand is not a school and not an organization. We are a vibrant community of Montessori enthusiasts who are passionate about the Montessori approach to education. Our community consists of individuals who live and work in various schools and companies in Thailand. We share a common dream of making the Montessori approach accessible to everybody, advocating for its principles and fostering its growth in our local community and beyond. While we are not a school ourselves, we collaborate with schools and organizations to promote the Montessori philosophy and create a positive impact on education.
What are the main goals of Montessori Thailand
At Montessori Thailand, we are driven by three key lighthouses that guide our path and shape our goals:
Embracing Advanced Authentic Montessori Education:

 

We don't just dip our toes in the Montessori method; we fully immerse ourselves in an authentic Montessori education. We strive to stay at the forefront of Montessori practices, embracing cutting-edge approaches and techniques. Our commitment is as real as the warm Phuket sunshine.
Parent and Teacher Education:

 

Learning is a collaborative endeavor, and we believe in empowering parents and teachers with the knowledge and skills to support children's growth and development. Through regular training sessions and joint meetings, we foster a team approach, where everyone is a valuable player. Together, we create a supportive community that uplifts and inspires.
Legal School Registration:

 

We are dedicated to upholding integrity and compliance in our educational endeavors. Just like a referee at a sports match, we ensure that all our affiliated schools are legally registered with the Department of Business Development (DBD) and Educational Departments. We believe in playing by the rules, ensuring a solid foundation for our Montessori journey.
By joining Montessori Thailand, you become part of a winning team that is revolutionizing education. With authenticity, education, and legality as our playbook, we are not just players in the game, but catalysts for change. Together, we are transforming the educational landscape and shaping a brighter future for all. So, are you ready to join our winning team? Let's change the game together!
How can I join and support Montessori Thailand
Thank you for your interest in joining and supporting Montessori Thailand. We welcome your enthusiasm and commitment to our mission. Here's how you can get involved:
Contact Us and Attend Our Meetings: Reach out to us to express your interest in joining Montessori Thailand. We hold regular meetings at registered schools, online, and we encourage you to attend one of our upcoming gatherings. These meetings provide an opportunity to connect, share ideas, and get to know each other better.
Seek Our Guidance before choosing a School: If you're considering enrolling your child in a Montessori school in Thailand, we strongly advise reaching out to us beforehand. It's essential to ensure that the school you're considering has completed the necessary legal registration process with government institutions. This process can take several months to complete. By seeking guidance, you can avoid the risk of enrolling your child in a school that may face complications and potential closure during the registration process.
Importance of Continuity for Children: Continuity is crucial, especially for young children. It provides stability and an optimal learning environment for their growth and development. Choosing a school that has completed the legal registration process helps ensure that your child's educational journey remains uninterrupted. Unregistered schools that begin operating before completing the registration process may encounter challenges that result in closure, requiring children to transition to new premises and disrupt their educational continuity.
Verify AMI and other Certification: Some schools may claim to be affiliated with the Association Montessori Internationale (AMI) or any other Organization. However, it's important to verify their certification directly with AMI Montessori or AMS, MMI, AME etc. AMI and other certified schools undergo a rigorous process to obtain certification, and their affiliation is a mark of quality and adherence to Montessori principles.
By understanding the significance of legal registration and continuity, you can make informed decisions and provide the best educational experience for your child. Montessori Thailand is here to guide and support you in your Montessori journey. Together, we can ensure that every child's educational path is grounded in authenticity, legality, and a commitment to their holistic development.
Can you provide me a job in a Montessori School?
Thank you for your inquiry about job opportunities in Montessori schools. While we cannot directly provide you with a job, we are here to support and connect you with schools that are looking to employ qualified teachers with Montessori qualifications.
To get started, we invite you to join one of our local group meetings in Thailand or online. This will give us an opportunity to get to know each other better and understand your specific interests and qualifications. By attending our meetings, you can connect with educators and school administrators who may have job openings or can provide guidance on employment opportunities.
Furthermore, we are committed to ensuring that Montessori teachers in Thailand are employed by trustworthy institutions that prioritize legal compliance. We understand the challenges some teachers may face, such as unpaid salaries or issues with visas and work permits. Our team at Montessori Thailand is here to provide advice and support in such cases. We strive to maintain high legal standards and ensure that teachers are employed by reputable schools that fulfill their legal obligations, including proper documentation and timely payment of salaries.
We acknowledge that some schools may make grand promises in their advertisements but fail to follow regulations. In such situations, it is crucial to seek guidance and support. By joining our meetings and engaging with the Montessori Thailand community, you can access valuable information and resources to navigate job opportunities in Thailand's Montessori schools.
We are dedicated to promoting the well-being and professional development of Montessori educators. Together, we can uphold the standards of legality and quality in the Montessori education sector.
Can I visit a schools to observe their work?
Absolutely! We warmly welcome you to join our community and participate in our meetings and events. Through these gatherings, you will have the opportunity to gain valuable insights into the Montessori approach and connect with like-minded individuals in Thailand.
While we, as a community, do not organize school visits, we encourage you to reach out to the Montessori schools directly to inquire about observing their classrooms. Each school has its own policies and procedures regarding classroom observations to ensure minimal disruption to the children's daily routines and the work of their guides. It is best to contact the schools directly and inquire about the possibility of arranging a visit.
During our meetings, we will provide you with more in-depth information about the schools in Thailand and the Montessori method. We will also engage in activities such as building and sharing materials and exchanging experiences. It is a wonderful opportunity to ask questions, seek solutions, and engage in meaningful discussions with fellow Montessori enthusiasts.
By participating in our community, you can gather valuable information, establish connections, and gain a deeper understanding of Montessori education in Thailand. We believe in the power of sharing knowledge and experiences to enrich our collective journey towards promoting authentic Montessori practices.
We look forward to welcoming you to our meetings and supporting your exploration of Montessori education in Thailand.